Pokemon Go is surely one of the most succesful mobile games released to the date. The game still has a huge community of users with active support and events coming every month. Niantic, the studio behind it, is constantly working to improve the experience by adding new features. However, with the advancement of hardware, it makes sense for the company to keep pushing new technologies only for newer smartphones. The studio announced today that it's dropping support for 32-bit Android phones starting August.
Niantic issued a brief statement explaining the need for such a change to streamline its development process and focus on supporting newer devices and operating systems. The smartphone industry has been switching to 64-bit for some years now, and we believe that there is a huge amount of devices now with chipsets of this kind. However, in the same way, we believe that there are still several old 32-bit phones out there. All these smartphones rocking the old standard will no longer be able to experience Pokemon Go. According to Niantic, once the kill switch is flipped, 32-bit phones won't be able to access the game and will have to migrate to a newer 64-bit smartphone to continue your Pokemon training. Niantic also recommends users to back up their account info and passwords.
Gizchina News of the week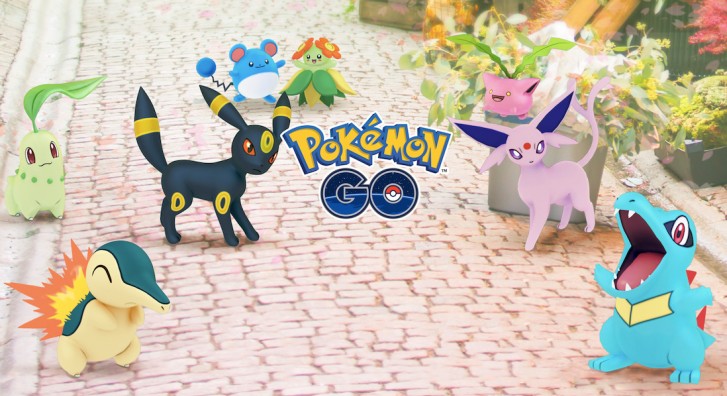 The company shared a simple list of 32-bit devices that will lose support in August. The list include popular devices from the past, but under the wraps, we know that at least one hundred smartphones losing access to the game.
Samsung Galaxy S4, S5, Note 3, J3
Sony Xperia Z2, Z3
Motorola Moto G (1st generation)
LG Fortune, Tribute
OnePlus One
HTC One (M8)
ZTE Overture 3
Many Android devices released before 2015
Interestingly enough, this will not only affect phones running with a 32-bit chipset. It may look really crazy, but there are still several smartphones that have a 64-bit chip but run a 32-bit version of Android. Motorola is a company that did this with some old Moto G devices. With 32-bit software, these phones will also lose support even though they have a 64-bit chipset. There are phones from last year that came with a 32-bit Android version. According to users on Reddit, at least 60 phones will lose support in August due to hardware or software limitations. We can understand Niantic's decision, but how will it affect its userbase? Only the time will tell.