Samsung has pretty much the foldable phone segment under its belt. The company had a rough start with the Galaxy Fold but managed to overcome the challenges imposed by its display and released a new smartphone in February dubbed Galaxy Z Flip. The Z Flip introduced a new kind of display technology – the UTG Display. This term stands for Ultra-Thin Glass technology and it's made of glass polymer material. The final result is a display that is much more durable than the one used on the Galaxy Fold. According to reports, Samsung will adopt this technology on the Z Flip 5G and Galaxy Fold 2. Both smartphones will launch on August 5. Now, a reputable tipster, indicates that Huawei and Xiaomi are going to adopt the new technology and use it for its future foldable smartphones.
The reliable tipster is the so-called Digital Chat Station and according to him, UTG technology will be present in "folding screens and surround screens". The surround screen will make you remember of Xiaomi's Mi Mix Alpha, perhaps, Xiaomi will be bringing this concept to the end customers before then we are expecting. The post also talks about Huawei's plans to release a device of this kind featuring UTG technology. Those certainly are some fresh news for Huawei enthusiasts since it has been a long time since the last time we've heard about a foldable smartphone from Huawei.
Gizchina News of the week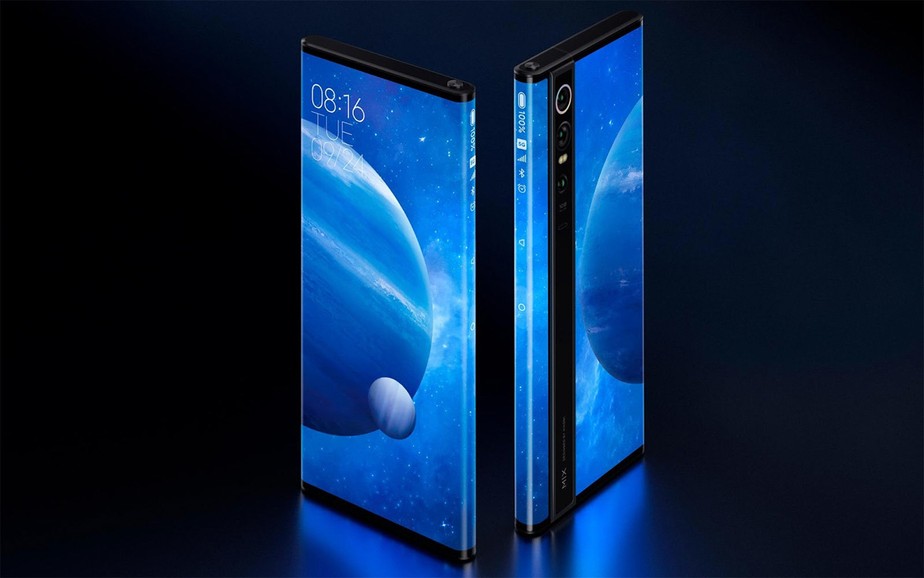 Xiaomi is yet to make a jump on the foldable segment. However, the final retail version of the Mix Alpha might use Ultra-Thin Glass tech. The prototype versions, in counterpart, used solid glass. While UTG is more durable than the material used on the Galaxy Fold, it isn't more durable than traditional folded glass.
Samsung might remain the king of foldable smartphone segment and a major supplier of UTG smartphones
Xiaomi and Huawei's plans with UTG might be ambitious. However, we still think that it's late to pursuit Samsung. Of course, the smartphone market is always changing, and everything depends on having an innovative idea. We can't take any conclusions yet. However, the Korean firm already has the expertise and resources to ensure a big plethora of foldable handsets. Recently, Samsung has partnered with Corning, the makers of Gorilla Glass. The partnership will ramp up the production of UTG glasses. The first fruits of this partnership might be seen in August.