MIUI has always been known for its active community and its penchant for adding features that are not usually available among Android features. One of the areas where MIUI was lagging behind was the support for the new navigation gestures of Android 10. Although Xiaomi has long promised that these gestures will soon appear on devices running MIUI 11, its launch had just started.
Xiaomi has begun to deploy this feature for several smartphones as a beta test. Recall that this is not a stable public version, and currently, it is only available for several devices running on MIUI 11 China ROM. The introduction of the Android 10 gesture control feature was officially announced in a blog post on the MIUI forum. There are clear instructions in the thread about how to enable it.
How to enable Android 10 navigation gestures in MIUI 11?
First of all, you need to make sure that you are using the Chinese beta to use this feature. Xiaomi has not yet included this feature in the global firmware version. After making sure that you have installed the Chinese beta version on your MIUI 11 based on Android 10 device, follow these steps:
Gizchina News of the week
Open the setting app and then tap on "Display".
Now scroll down and there you will find "Full-Screen Display".
Tap on "Fullscreen" to enable gestures.
Currently, the following gestures have been added:
Main screen: swipe up from the bottom of the screen;
Open Recents: Swipe up from the bottom of the screen and pause
Switch Between Apps: Swipe left or right from the full-screen indicator or bottom of the screen
Go Back: Swipe left or right from the edge of the screen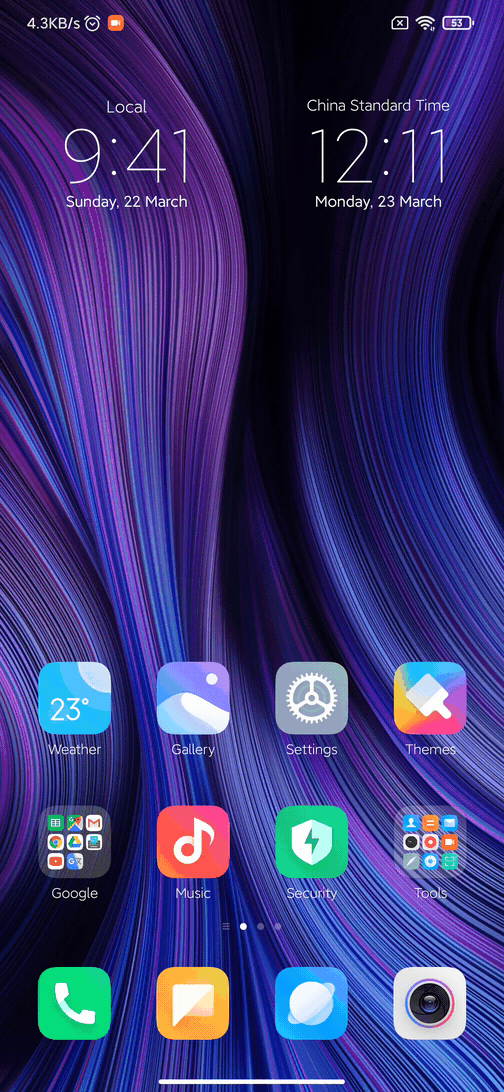 In case you use a device with stock Android, you can easily master these gestures. And they will quickly become familiar tools for controlling the device. However, if you have are a MIUI user for a long time, it may take you some time to get used to the new gestures.