The iPhone 12 could present a little completely unexpected feature if we believe the images shared by the YouTuber EverythingApplePro on Twitter. Apple could integrate magnets on the back of its new smartphones as well as on the cases for these future models. The published photos show us a multitude of small magnets positioned in the shape of a circle corresponding to the size of the Qi wireless charging coil. These magnets could make it possible to force an ideal positioning of the iPhone on Apple's future wireless charger or on any other magnetic support (in a car, for example). We can also imagine that they allow to guide the positioning of accessories for a possible reverse charging functionality, but the circle seems a little big for the Apple Watch or the case of the AirPods.
iPhone 12: magnets installed on the back of the new smartphone!
Gizchina News of the week
The images shared by EverythingApplePro only show us a shell, not the iPhone chassis. It is therefore advisable to take this leak with caution for the moment; it is not entirely impossible that this is an initiative taken by a third-party manufacturer. The idea seems in any case very credible, while Apple is probably preparing to market a Qi charger for the iPhone and the positioning problem is very real on existing models, with which the slightest lag can make the charge inoperative. However, we will have the answer this fall !
iPhone 12 series may be announced in two stages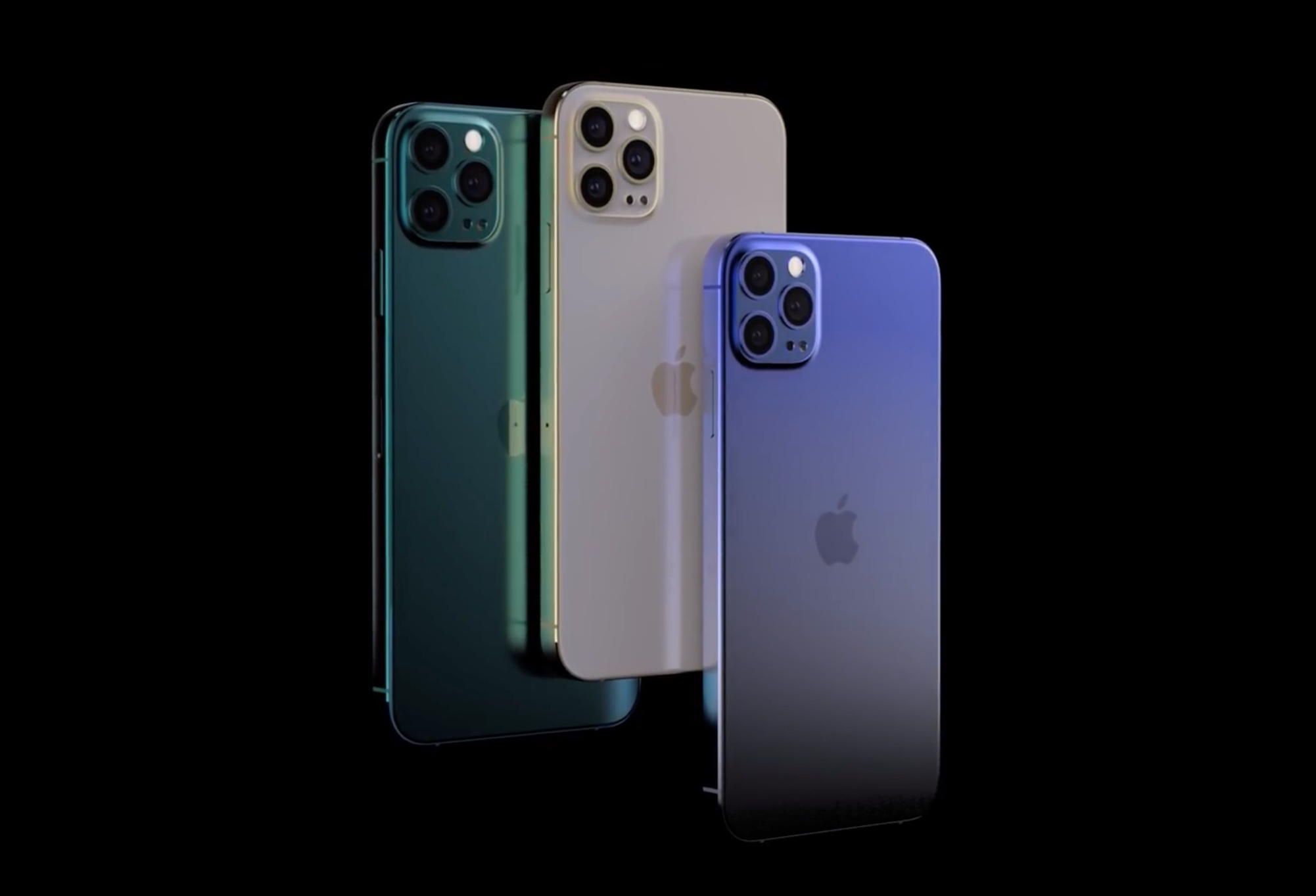 Apple usually unveils a new smartphone series in September every year. This year, however, things will have to be different. After all, the COVID-19 has greatly disrupted the company's production and supply chain. The company recently confirmed that the new iPhone 12 series would be missing the third quarter of this year. Instead of releasing the new phones in September, the company will unveil the new handsets in October. Recently, a new report states that these handsets will be released in two stages.
According to Digitimes, the rollout of the new smartphones will be split into two phases. The first stage will deliver the two 6.1-inch iPhones while the second stage will introduce the 6.7-inch and 5.4-inch members of the family. While the report indicates this "two-wave" strategy, it fails to specify when exactly it will happen. According to people familiar with the supply chain issues, the PCB production will peak 2-4 weeks later than usual. So, in the end, it seems that will see all the new four iPhones towards the end of October. That's almost a holiday release for the iPhones, really out of the usual.