Since the beginning of 2020, we've been hearing rumors about 120Hz display on the newer iPhones. However, for all those waiting for a high refresh rate display, we have some bad news from the Industry Insider Ross Young. He has a good track record when it comes to Apple products judging by its recent predictions. Now, he says that the iPhone 12 Pro will not come with a 120Hz screen refresh rate.
According to him, people in the supply chain say that the 120Hz OLED panels are secured and ready to manufacture. However, Apple can't seem to find driver ICs to drive the pixel at 120Hz. Instead of waiting for these ICs, the company will reportedly debut the new smartphone with a 60Hz refresh back. The iPhone 12 series release was pushed back to October, waiting for the 120Hz ICs would surely push it further back.
Hearing that Apple can get 120Hz Pro panels, but not 120Hz driver ICs. So they will either have to come up with a fix which will be difficult, wait for 120Hz driver ICs and delay the launch possibly significantly or launch with 60Hz. We are hearing they will launch with 60Hz.

— Ross Young (@DSCCRoss) August 24, 2020
This may be a massive disappointment to some Apple fans. After all, the industry already has moved and 120Hz is becoming a standard for most flagships in the Android side of the coin. Some of these flagships are even reaching the 144Hz amount.
Despite the lack of a high-refresh-rate display, the smartphone will still pack other cutting-edge hardware. The list includes Apple's brand new 5nm chipset and 5G connectivity.
Apple will discontinue iPhone XR, 11 Pro, and iPhone 11 Pro Max
Since we're talking about the new iPhones, another report emerged yesterday telling us about the future of the iPhone former lineup. According to this report, the successful iPhone XR will take a hit with the iPhone 12 release. Instead of cutting the price of this handset even further, Apple will ditch it and replace it with the iPhone 11. The last year's successor for the iPhone XR will have its price slashed by $150. The company also has the iPhone SE 2020 in the budget line.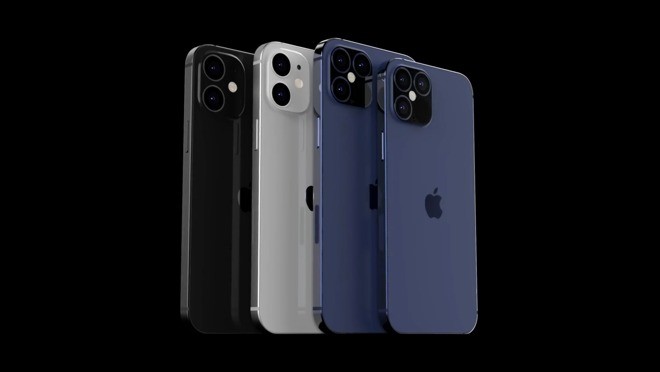 The company will move on and discontinue the iPhone 11 Pro and Pro Max. Apparently, there's no reason for Apple in keeping these handsets on sale after the announcement of their respective successors. Any price cut on the last year's model would not be that interesting for customers. After all, the iPhone 12 Pro and 12 Pro Max will certainly surpass their predecessors. The new models come with more advanced chipsets featuring a 5nm architecture and improved cameras. Moreover, they'll able to surf the blazing fast speeds of the fifth-gen network.