Real photos of the upcoming smartphone of the Google Pixel line have been published on the web, which, presumably, will be called Google Pixel XE.
The photos were only taken last night, judging by the date shown on the smartphone's lock screen. The device will receive a display with fairly wide frames around the perimeter. In the upper center of the screen, we have a built-in front camera.
The screenshots mention NFC support, as well as the presence of slots for two SIM cards. So far, we have no information on the specifications of this device.
The company is unlikely to release the device before the end of the year, as the Google Pixel 5 and Pixel 4a 5G were just released.
Google Pixel 4a gets a new Barely Blue colorway
Google never was a company known for shipping fancy colored versions of its smartphones. However, nowadays, colored smartphones are a strong trend in the industry. After all, just black and white has become boring with time. Nowadays we have texturized backs, gradients, matte, and many other finishes to give a little more appeal to our handsets. With the Google Pixel 4, Google decided to give more color to its smartphone lineup by introducing an Orange colorway. When the company unveiled the Pixel 4a, we expected it to follow this trend, but surprisingly, the company shipped it in just a single Black colored version. This may not be a big deal for some customers, but it may be boring for the other part. Well, some months after the release of the mid-range, the search giant decided to introduce a new Barely Blue colorway.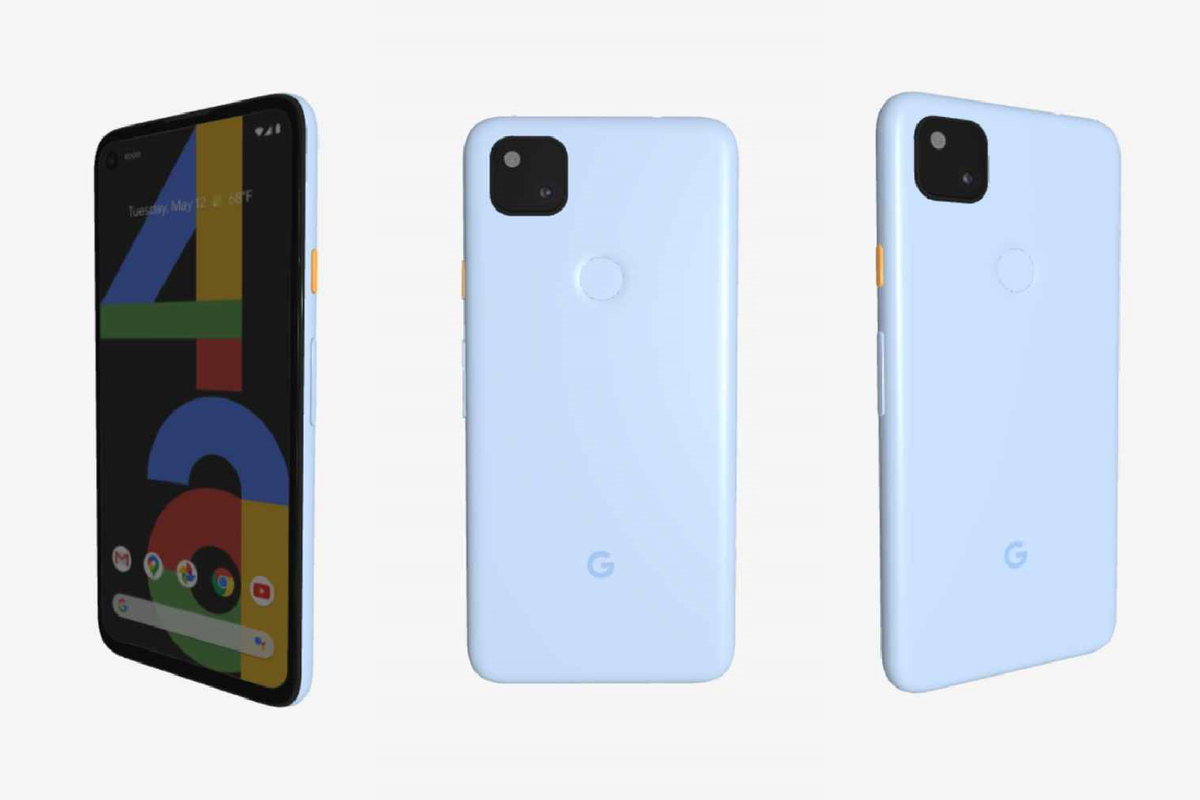 It's fun when we see that Google's name for this color is pretty much… descriptive. It's not that Blue, it's barely blue (pun intended). In fact, the colorway is very pale and not quite saturated. Is more Baby Blue than anything. To diversify a little bit the new color, the company brought a Yellow power button. That's a characteristic design choice adopted by Google since the days of Panda Pixel. Apart from the new paint job, the device brings the exact specifications of the Black Pixel 4a. Moreover, it costs the same $349 price. Worth noting, that this colorway may be rather limited in availability, maybe a Special Edition. So if you want one, don't take much time to buy it since stocks should be limited.