Back in September last year, Xiaomi introduced the Redmi Note 8 and Redmi Note 8 Pro. Both devices sit as the company's most successful smartphones in the Note family. The former is like an incremental upgrade for the already successful Redmi Note 7, while the Redmi Note 8 Pro took everything to a level beyond. The chipset marked the debut of Helio G90T, a powerful chipset from MediaTek that also marked the return of the Taiwanese chipmaker to relevancy. The gaming chipset was quite powerful, but customers received it with a bit of doubt. After all, MediaTek-powered phones were plagued with the lack of updates in the past.
Xiaomi in the past didn't care about updating the Android version running underneath MIUI. Well, things have changed. Shortly after its release, the Redmi Note 8 Pro received an update to Android 10. Now, it seems to be eligible for the company's upcoming Android 11 release. Well, today the phone is getting an update that probably will be the last one based on Android 10.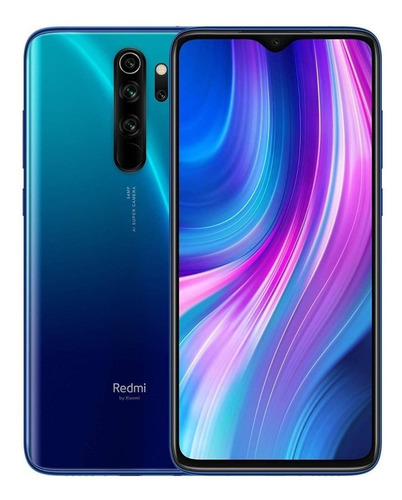 Gizchina News of the week
The new update is rolling out to devices with a firmware version V12.0.6.0.QGGRUXM and currently is reaching devices in Russia, Indonesia, and the India region. The new firmware is rolling out via OTA and may take a few days to reach your smartphone. The next firmware update should be based on Android 11 and may also introduce MIUI 12.5 version. Talking about the new MIUI software, a couple of days ago, Xiaomi discontinued the development of MIUI 12. The company now is focusing in the upcoming MIUI 12.5. The new update will introduce incremental changes and enhancements. In fact, it seems like an early development of MIUI 13.
Redmi Note 8 and Note 8 Pro rumored to receive Android 11 update
According to rumors, the Redmi Note 8 and the Note 8 Pro can be the next set of Redmi devices to receive the Android 11 update. This seems to be a little unusual, after all, Xiaomi already released a set of devices after the Note 8 series. It's not every day that we see old devices getting the update first. Moreover, the Redmi Note 8 has just received its Android 10-based MIUI 12 update in global markets after more than one year of waiting. We're not holding our breath to see it getting an Android 11 update too soon. While Android 11 availability still is uncertain, the phones are expected to receive MIUI 12.5 betas in China in the coming days.