HMD Global hadn't the best of its years with Nokia smartphones. While the devices didn't perform badly in sales, the brand suffered an impact from the COVID-19 pandemic which postponed several of its launches. Many of the devices were delayed by several months, and the company once again had to postpone its Nokia 9.3 PureView. We have been waiting for the company's new flagship since the first months of 2020, but now with the year closing, there's no hope that it will appear before the next year. By 2021, we expect to see Nokia recovering its grip with more devices and the long-waited flagship smartphone. Hopefully, not with an outdated chipset, but a Snapdragon 888 inside.
The company seems to be preparing the terrain for new 2021 smartphones. Today, two new Nokia batteries have been certified by TUV Rheinland. This hints at the arrival of two distinct devices. The new certified batteries are Nokia WT340 and CN110. The Nokia WT340 battery model has a rated battery capacity of 4,900mAh bad a typical value of 5,050mAh. On the other side, the CN110 battery model has a rated capacity of 4,370mAh and a typical battery capacity of 4,770mAh.
Gizchina News of the week
Two new smartphones coming early in 2021
The certification suggests that Nokia will launch two smartphones with 5,050mAh and 4,470mAh battery capacities in the near future. The battery size isn't a big surprise as the company tends to launch big battery smartphones. Unfortunately, not many details are out about these two upcoming devices but we can assume that they're part of the 2021 lineup of Nokia phones.
The brand didn't make much effort in the smartphone segment this year. However, it has expanded its presence to the various market segments. For now, we have Nokia smartphones, Wi-Fi beacons, Audio Accessories, TVs, Laptops, and Android StreamBoxes in the market. Just recently, the company unveiled Air-conditioners in the Indian market at a starting price of INR 30,990 (~$421).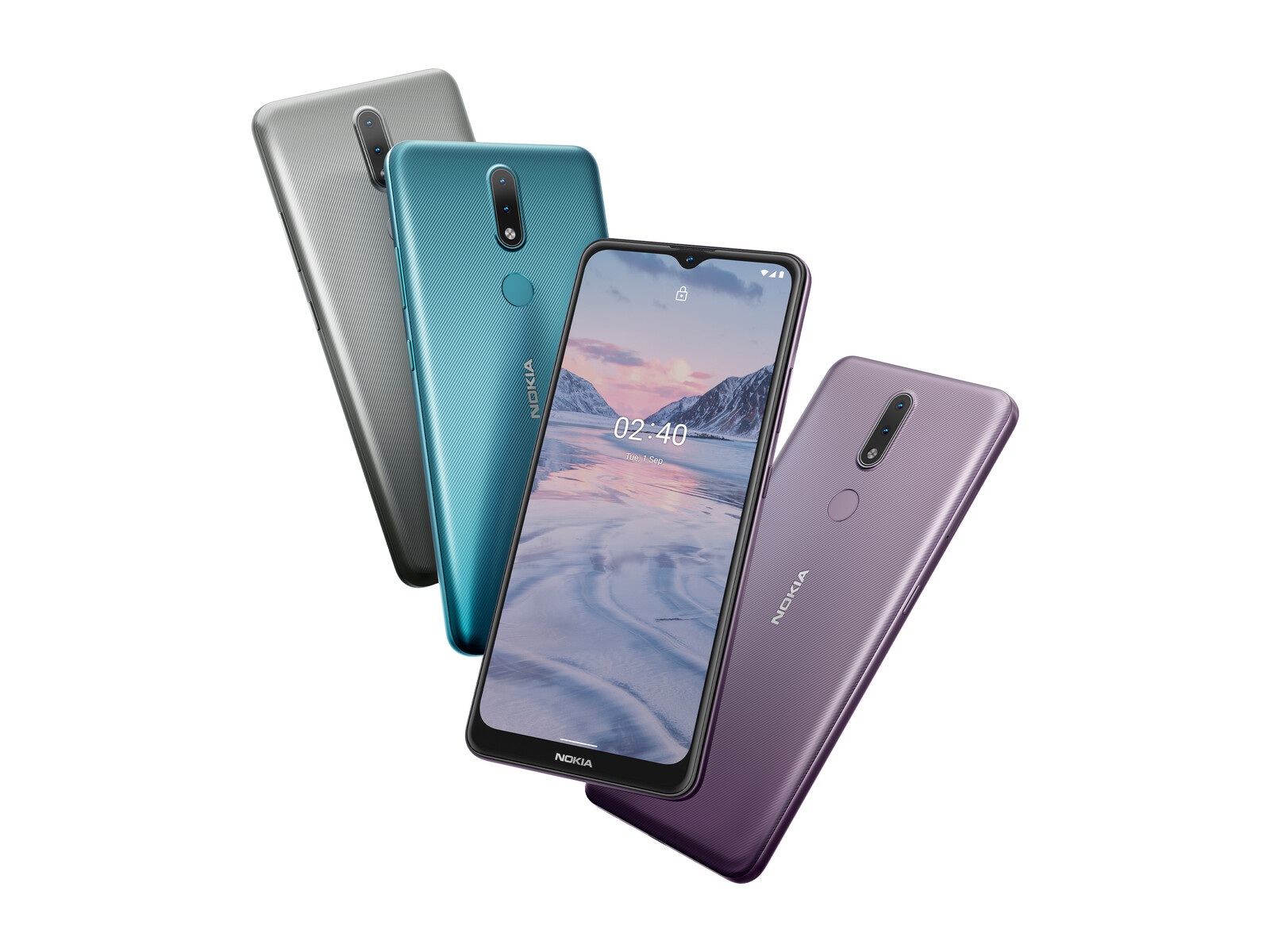 Yesterday, the company probably made its last announcement of 2020 in India. The brand unveiled the Nokia 2.4 handset in the sub-continent. It ships with a MediaTek Helio P22 SoC and comes paired with 3GB of RAM and up to 64GB of expandable storage. The device flaunts a 6.5-inch display with a resolution of 1,600 x 720 pixels. In Europe, the same smartphone has just 2GB of RAM and 32GB of Internal Storage. Even with its lower setup, the device is more expensive in Europe.