Most smartphone makers suffered a great impact in the first months of 2020 due to the COVID-19 pandemic. However, the last quarter proved that there's still room for recovery. Now, smartphone makers are betting high in Q4 2020 and Q1 2021 in a bid to recover the damage for once and all. While Chinese companies prospered in the 5G segment introducing the new connectivity standard to more price levels, other companies also used the 5G wave to bounce back to relevance. We're talking about LG Mobile, after many years of bleeding, it is showing signs of recovery. This year, LG changed its mobile division introducing the LG Velvet 5G and also found room to reveal a concept device with a swiveling display dubbed LG Wing. Apparently, the company believes that innovation is the way to go as it is preparing a new LG Rollable phone for Q1 2021.
In 2020, nothing has changed in the foldable smartphone segment. Samsung keeps the lead while other companies wait for more durable materials before jumping in the segment. However, these companies aren't simply waiting, but are also looking for other ways to bring the future of smartphones. LG already explored the rollable display on its TV segment, and now is working on a smartphone codenamed "B Project". Back in the last month, Oppo showed us how amazing a rollable smartphone can be through its OPPO X 2021 concept phone. In fact, this technology seems to be more promising and practical than a foldable smartphone that has a lot of limitations.
A couple of months ago, we've heard reports indicating that LG will bring its rollable phone in the first quarter of 2021. However, it will introduce a standard flagship first that will serve as a spiritual successor for the V-series. Today, a new report indicates that LG seems to be moving to comply with these claims. According to the Twitter leaker @Cozyplanes, the new LG Rollable phone goes by model number LM-RN910N. It has been registered in the Korean operator's internal database. There is also an unlocked version that goes by model number OMD-LM-R910N.
EXCLUSIVE#LG #Rollable has been registered in South Korea's carrier intranet (database)

Gizchina News of the week

Carrier Model Number
LM-R910N

Unlocked Model Number
OMD-LM-R910N pic.twitter.com/KQUm2L0UQ8

— Tron (@cozyplanes) December 5, 2020
LG Rollable phone alleged specs
According to rumors, the LG rollable handset will pack a 7.4-inch expandable screen. The standard mode has a resolution of 2,428 x 1,080 pixels. This results in a 20:9 aspect ratio. The phone also has a video mode with 2,428 x 1,366 resolution and a 16:9 aspect ratio. Finally, we have a third productivity mode. It delivers 2,428 x 1,600 pixels of resolution and a 3:2 aspect ratio.
Unlike Motorola that insists on a mid-range foldable phone, LG won't be playing games with its rollable device. According to rumors, the phone will pack Qualcomm's latest Snapdragon 888 chipset. Moreover, it will be paired with whopping 16GB of RAM. Well, these specs are really promising, but that also means that the phone will cost a lot! It will easily surpass the $2,000 price tag.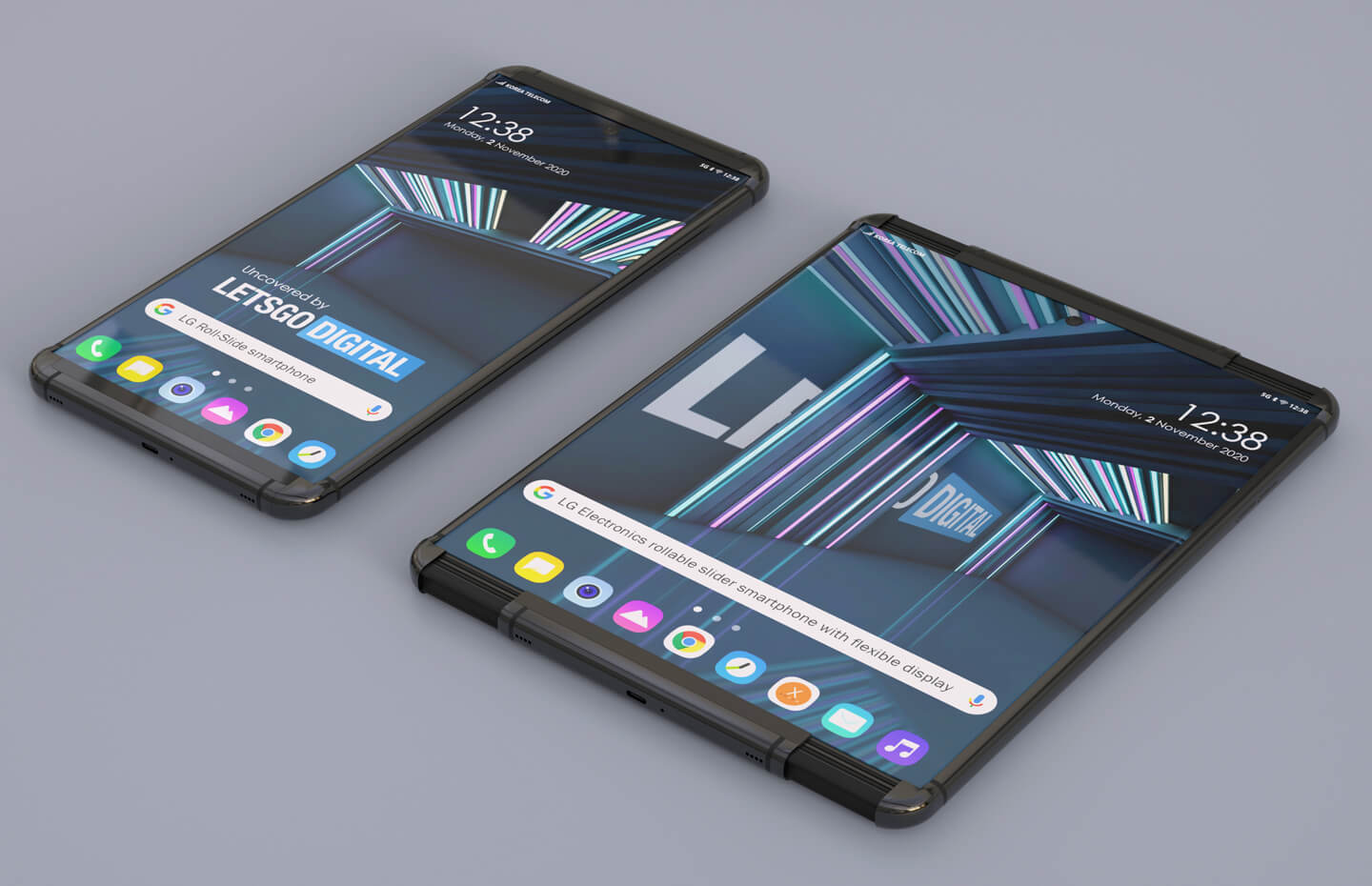 The leakster also shared some details about the rollable's phone functionality. According to him, the device will expand on both sides and will increase its screen size by up to 100%. The LG Rollable phone top frame will not expand with the device. According to the reports, LG will add a flexible framework that can be expanded to cover the exposed edges of the screen and will be retracted when the phone is closed. The handset will also come with a locking device to prevent accidental deployment and prevent the screen from scrolling too fast.
Considering all the rumors and leaks so far, LG may become the first company to deploy a commercially-available rollable smartphone. Recently, Oppo stated that it isn't ready for mass manufacture of the Oppo X 2021. However, other companies such as Samsung and TCL may also join this segment soon.